Home

/

Oral & Maxillofacial Surgery
ABOUT ORAL & MAXILLOFACIAL SURGERY
Oral & Maxillofacial Surgery is the branch of dentistry that uses surgical methods to correct diseases, injuries and defects in the head, neck, face, jaws and the hard and soft tissues of the oral and maxillofacial area.
Common oral surgical procedures includes extraction of teeth, including wisdom teeth surgery, dental extractions for medically compromised patients, placement of dental implants, bone grafting, tongue tie surgery , and diagnosis and treatment of cysts and tumours.
Common jaw surgery procedures include reconstructive surgery to correct orthodontic problems that cannot easily be treated with braces, and surgery to correct the structure of the face and jaw including congenital conditions such as cleft lip and cleft palate.
Oral & Maxillofacial Surgeons also work closely with other specialists such as prosthodontists, orthodontists, periodontists and paedodontists to ensure a comprehensive and seamless approach to your dental treatment.
OUR ORAL & MAXILLOFACIAL SURGEON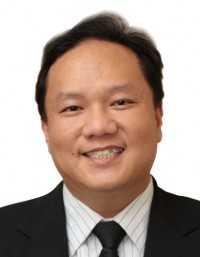 Dr Ho Kok Sen
Field : Oral & Maxillofacial Surgery
Training : Singapore
Qualified Since : 1997
ORAL & MAXILLOFACIAL SURGERY PROCEDURES
Mount Elizabeth Orchard
3 Mount Elizabeth, #08-03/04/10
Singapore 228510
Gleneagles Medical Centre
6 Napier Road, #07-17
Singapore 258499
All of our dental clinics are centrally located in Singapore.
Opening Hours
Mon - Fri: 9:00 am - 5:30 pm
Sat: 9:00 am - 1:00 pm
Closed on Sundays/ Public Holidays
For urgent matters, please contact us directly at the emergency contact number on your dentist's card, or the Mount Elizabeth A&E department at (65) 6731-2218, or Gleneagles A&E department at (65) 6470-5700.