Oral biopsy & cyst removal
Book a 30 minute session for a consultation with our specialists.
Or call: +65 6734 9393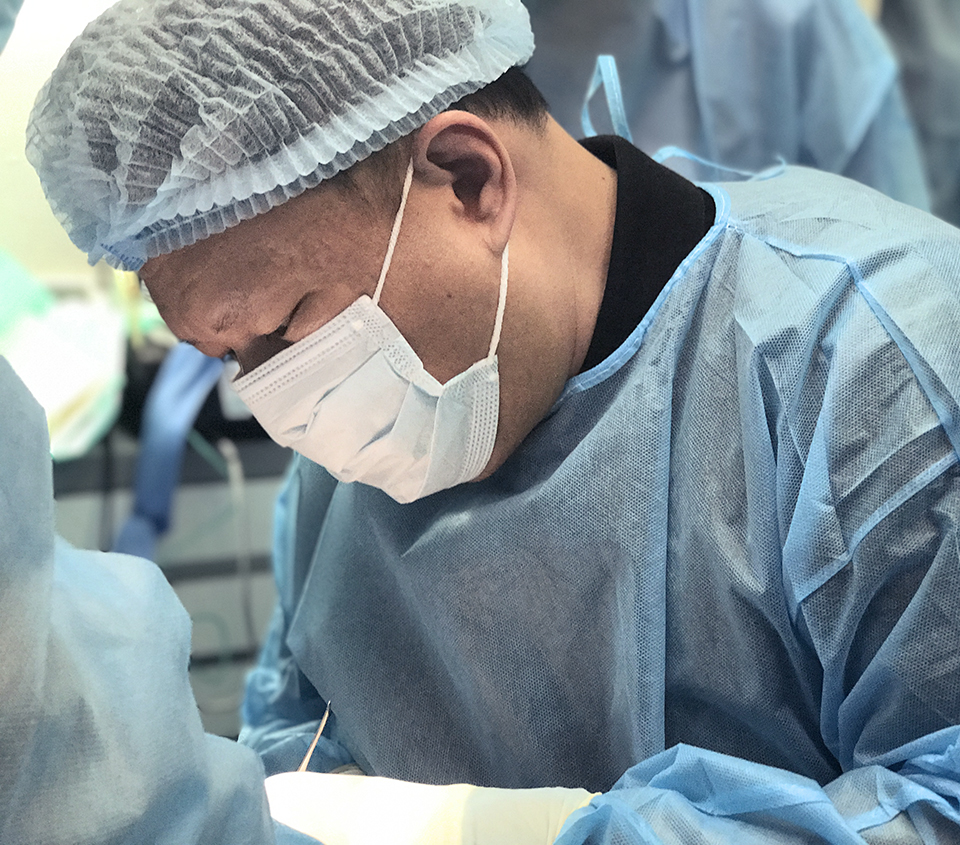 A great smile starts with peace of mind
Oral Biopsy
In the early stages of development, oral cancer is often painless and its physical signs may not be obvious to the untrained eye. Oral cancer occurs when an abnormal group of cells (tumour) develop on the surface of the tongue, mouth, lips or gums. Less commonly, it can occur in the salivary glands, tonsils and the part of the throat that leads from your mouth to your windpipe (the pharynx).If diagnosed early, survival rates are high. Treatment can be a combination of radiotherapy, chemotherapy and surgery.
Cysts
A cyst is a sac of tissue that has either fluid or soft material inside it. Cysts can form in a wide range of tissues including in the face and mouth. Some form next to or around teeth.
---
What are oral biopsy and cyst removal?
An oral biopsy is usually indicated to diagnose causes of abnormal tissue growth in the mouth. A tissue sample is extracted and sent to the laboratory for analysis.
Although they are may not be harmful, cysts are usually removed surgically as they can weaken or damage surrounding tissue and bone when expanded, or affect the position of surrounding teeth.
---
Here's what you can expect during the visit.
Our dental specialist/ dentist will find out the details of your medical and dental history, go through a consultation and examination and take a digital X-ray of your teeth to enable a thorough and detailed diagnosis, to ascertain if you require biopsy or cyst removal.
Oral Biopsy
To perform a biopsy, our dental specialist/ dentist will surgically remove a small piece of tissue from the area in question. This sample will be sent to the lab, where it will be examined under a microscope and analyzed according to the kinds of cells it contains.
You will be ready to resume daily activities immediately after the biopsy and you should not feel any pain.
Cyst Removal
The most common kinds of cysts that form in the oral cavity are periapical cysts, which are caused by infections spreading to the pulp of a tooth, or dentigerous cysts, which usually form around impacted wisdom teeth. Although they are not in themselves harmful, we would recommend their removal, as they can weaken or damage surrounding tissue and bone when expanded or affect the position of surrounding teeth.
Cyst removal can usually be done under local anaesthesia and will not cause pain to most people. Usually, a cyst can be removed with a simple surgical procedure. If the cyst is very large, more extensive surgery may be required to reconstruct the bone after the cyst has been removed.
There should not be any pain or discomfort after the procedure. Occasionally, a few patients may experience mild sensitivity, which typically would calm down with time and/or after a few days of medication.
The results of the biopsy will usually be ready within 1 week. Based on this, our dental specialists/ dentists will then discuss with you (if necessary) the type of treatment required.
For cyst removal, it is recommended that you adhere to your check-up with your dentist 6 monthly check-up and maintenance appointments with your dentist to make sure that the cyst does not grow back.
---
Oral biopsy and cyst removal fees
Wondering if Medisave can be used for this procedure?
Yes you can. If you are a Singaporean or a permanent resident of Singapore, Medisave may be utilised to cover applicable fees for oral biopsy and cyst removal procedures.
For more details on Medisave coverage, please visit our Medisave Page.
| | |
| --- | --- |
| Description | Fee(SGD) |
| Consultation & Examination | $80 – $200 |
| Digital x-ray | $160 |
| CT scan | $350-$600 (depends on whether it is one jaw or two jaw) |
| Biopsy/Histology | $800 onwards |
| Cyst Removal | $2000 onwards |
*All fees are subject to prevailing Singapore Goods and Services Tax.
*All fees are subject to change without prior notice.
The information provided above is of a general nature only as you would need to be examined by our dental specialists/ dentists in order to confirm the best treatment option for you.
Meet our oral & maxillofacial surgeon, Dr Ho Kok Sen
Dr Ho has a special interest in dental implants, jaw surgery, bone grafting and complex extractions
---
Frequently asked questions
Who are at risk of oral cancer?

In general, you should take note of any changes occurring in the teeth, skin of the gums, the skin on the inside of the cheek, tongue, or the floor or roof of the mouth, or any swelling in the bony areas of the mouth or face. Dental cysts can form at the tip of the roots of dead teeth. They can also form around the crowns and roots of buried teeth.

If you note any irregular skin patches or growths of any kind, it is advisable to seek consultation with your dental specialist/ dentist. Any teeth can develop dental cysts. Although most people will only have one at a time, some people are more susceptible to developing them because of the condition of their teeth or (rarely) because of an inherited condition.

While the large majority of such growths are benign (not cancerous), it is very important to determine this with a laboratory test. Furthermore, benign growths may also require treatment, removal or monitoring.

People who smoke, have excessive alcohol consumption, undergo excessive unprotected exposure to sun, have low intake of fruits and vegetables or chew on betel nuts should be mindful of the signs and symptoms of oral cancer.