Jaw surgery in Singapore
Book a 30 minute consultation to get your treatment plan started.
Or call: +65 6734 9393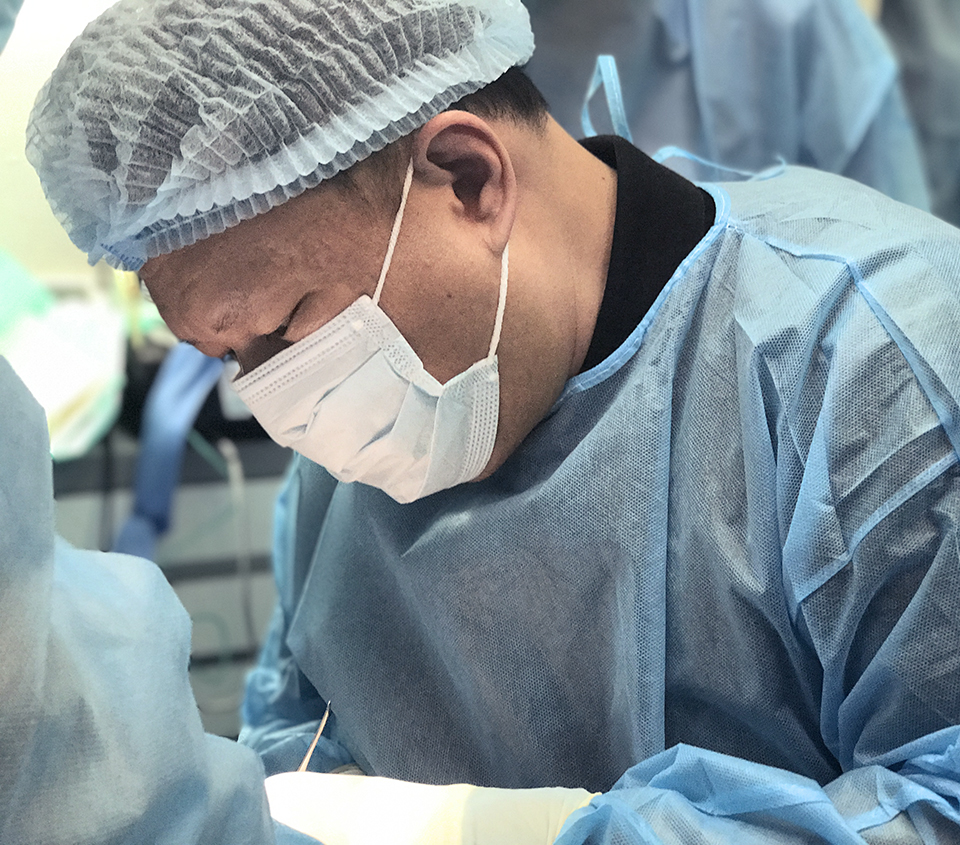 Corrective jaw surgery for better oral health
Bad bites and crooked teeth are not just aesthetically less pleasing, it is also harder to maintain good oral hygiene. For instance, some might have issues with getting food stuck in their teeth. Others might have difficulty chewing comfortably, enunciating or articulating. Your tooth enamel might be more worn down due to an uneven bite and some may suffer from chronic headaches and temporomandibular joint disorder.
During your consultation with our dental specialists at Specialist Dental Group, they will shed light on the relevance of correcting jaw issues and preserving your overall dental health. Read on to learn more about how jaw surgery can benefit your health.
Jaw surgery improves one's facial appearance, chewing function and prevents jaw joint dysfunction. It helps correct the alignment of a person's jaws and teeth when these are not positioned correctly or when there is a discrepancy in the jaw size. As the entire procedure is performed inside the mouth, one does not have to worry about visible scars being seen on the face.
Scroll down for more information about Jaw surgery and our fees in Singapore.
---
What is jaw surgery?
Orthognathic or jaw surgery is a combined orthodontic and surgical treatment approach to improve dental and jaw abnormalities. It also helps to correct many associated symptoms such as chronic headaches, temporomandibular joint disorder and wearing down of teeth enamel.
All procedures are performed inside the mouth and there will not be any visible scars on the face.
---
Here's what you can expect during the visit.
You will see both of our Orthodontist and Oral & Maxillofacial Surgeon for a joint consultation. This is so that we can determine how braces may help to align the teeth prior to surgery, and how the jaw discrepancies will relate. Together, our dentists will come up with a treatment plan most appropriate for you.
Braces help to stabilize the teeth and the jaw bones during and after surgery. This initial braces treatment may take 9 to 18 months during which you will have to visit the orthodontist at 4 to 6 weekly intervals. At the end of this stage, the teeth will be properly aligned so that they may fit into a good bite for surgical correction.
Surgery will be performed once pre-operation orthodontic treatment is completed. General anaesthesia is required for the operation and the average length of stay in hospital will range from 1 – 3 days. In the beginning, it is normal to experience some facial swelling and numbness in the surgical area. This can be controlled with medication and will resolve in 2 to 3 weeks.
After surgery, braces treatment will be continued to achieve final alignment of the teeth and to retain them in their new position. This last portion of the treatment may take up to 6 months after which the braces are removed completely.
The entire process may last 12 to 24 months, depending on individual's dental condition. After full recovery, you will benefit from the permanent effects of a better facial appearance, speech, and chewing function.
With aligned teeth and jawline, you will find maintenance of your home care regime – flossing and brushing, much easier.
---
Jaw surgery fees
Wondering if Medisave or insurance can be used for this procedure?
Depending on your dental condition and insurance policy (e.g. healthshield plans under AIA, Great Eastern, Prudential), it is possible for the surgical portion of jaw surgery to be covered. Do share your insurance policy with our front office colleagues for us to assist you.
If you do not have insurance coverage, Medisave may be utilised to partially cover the applicable fees for jaw surgery.
For more details on Medisave coverage, please visit our Medisave Page.
Depending on your dental condition and insurance policy, it is possible for the surgical portion of jaw surgery to be covered. Do share your insurance coverage with our front office colleagues for us to assist you.
Other fees
Jaw surgery is done under general anaesthesia at the hospital's operating theatre. Therefore, additional fees for an Anaesthesiologist, operating theatre and admissions cost into the hospital will be applicable.
Speak with our dental specialists in order to confirm the best treatment option for you. A more detailed estimate of the fees involved can be confirmed after the initial consultation.
| | |
| --- | --- |
| Description | Fee(SGD) |
| Consultation & Examination | $80 – 200 |
| Digital x-ray | $160 |
| CT scan | $350 – 600 |
| Single jaw surgery | $15,000 – 20,000 |
| Double jaw surgery | $30,000 – 40,000 |
| Orthodontic treatment | from $8,000 onwards |
*All fees are subject to prevailing Singapore Goods and Services Tax.
*All fees are subject to change without prior notice.
The information provided above is of a general nature only as you would need to be examined by our dental specialists in order to confirm the best treatment option for you. A more detailed estimate of the fees involved can be confirmed after the initial consultation.
Meet our dental specialists in Singapore
Our fully trained team is dedicated to conducting safe and effective jaw corrective treatment to help you achieve the optimal jaw alignment.
Field
Oral & Maxillofacial Surgery
Training
Singapore
Qualified since
1997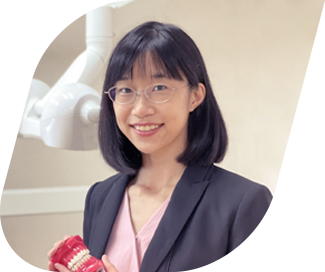 Field
Orthodontics
Training
USA
Qualified since
2012
---
Frequently Asked Questions About Jaw Surgery in Singapore
How much is jaw surgery in Singapore?

Fees for jaw surgery vary depending on the extent of the surgery required, as well as other factors such as the surgeon's experience. At Specialist Dental Group, the surgeon fee ranges between S$15,000 to $20,000 per jaw.
Who qualifies for jaw surgery?

Anyone considering jaw surgery in Singapore should consult with a qualified oral and maxillofacial surgeon to discuss whether the procedure is appropriate. People with certain medical conditions, such as uncontrolled diabetes mellitus and blood-clotting disorders, may not be good candidates for jaw surgery. Get an appointment with our team of dental specialists today to be informed about the various treatment options available for your considerations.
How long does jaw surgery take to heal?

Most people require at least six weeks of healing time before they can return to their regular routine after their jaw surgery procedure in Singapore. During this time, it is important to eat soft foods and avoid strenuous activities. It is also crucial to keep the surgical area clean and dry. Failure to follow these instructions may result in infection or other complications.
Is jaw surgery painful?

Jaw surgery in Singapore is typically done under general anaesthesia, so you will be asleep. By the time you are awake from the anaesthesia, the surgery will be completed. Our dental specialist also shares details with you on the before and after surgical care to ensure that you're well informed of the whole process!
Can I talk after jaw surgery?

After the surgery, you may experience some pain and swelling as well as have a sore throat, and find it difficult to speak. However, most people are able to talk within a few days after the procedure.
When will I look normal after jaw surgery?

Recovery times tend to vary depending on each person's recovery rate and the complexity of the jaw surgery performed. Most people's swelling will improve within two weeks after surgery with proper aftercare. However, it can take up to four months for all the swelling to go down.
Do you need braces after jaw surgery?

In most cases of jaw surgery, orthodontic treatment (braces or clear aligners) is needed before and after the surgery to align teeth. During your consultation with an oral & maxillofacial surgeon and orthodontist, they will work together to discuss on what works best for your dental condition.